Meet the next generation of #IryasaOils
Responsible Sourcing
Ethically sourced organic ingredients from farms that practise sustainable agriculture
No Nasties
No synthetic preservatives, pesticides, chemical fertilisers, genetic engineering, etc.
Exemplary Standards
Manufactured in an ISO 9001:2015, WHO GMP, HACCP, HALAL certified facility
Mindful Production
Produced in small batches to ensure freshness + efficacy of ingredients and formulations
Robust QC & Testing
Every batch of essential oils is GC/MS tested to ensure purity and potency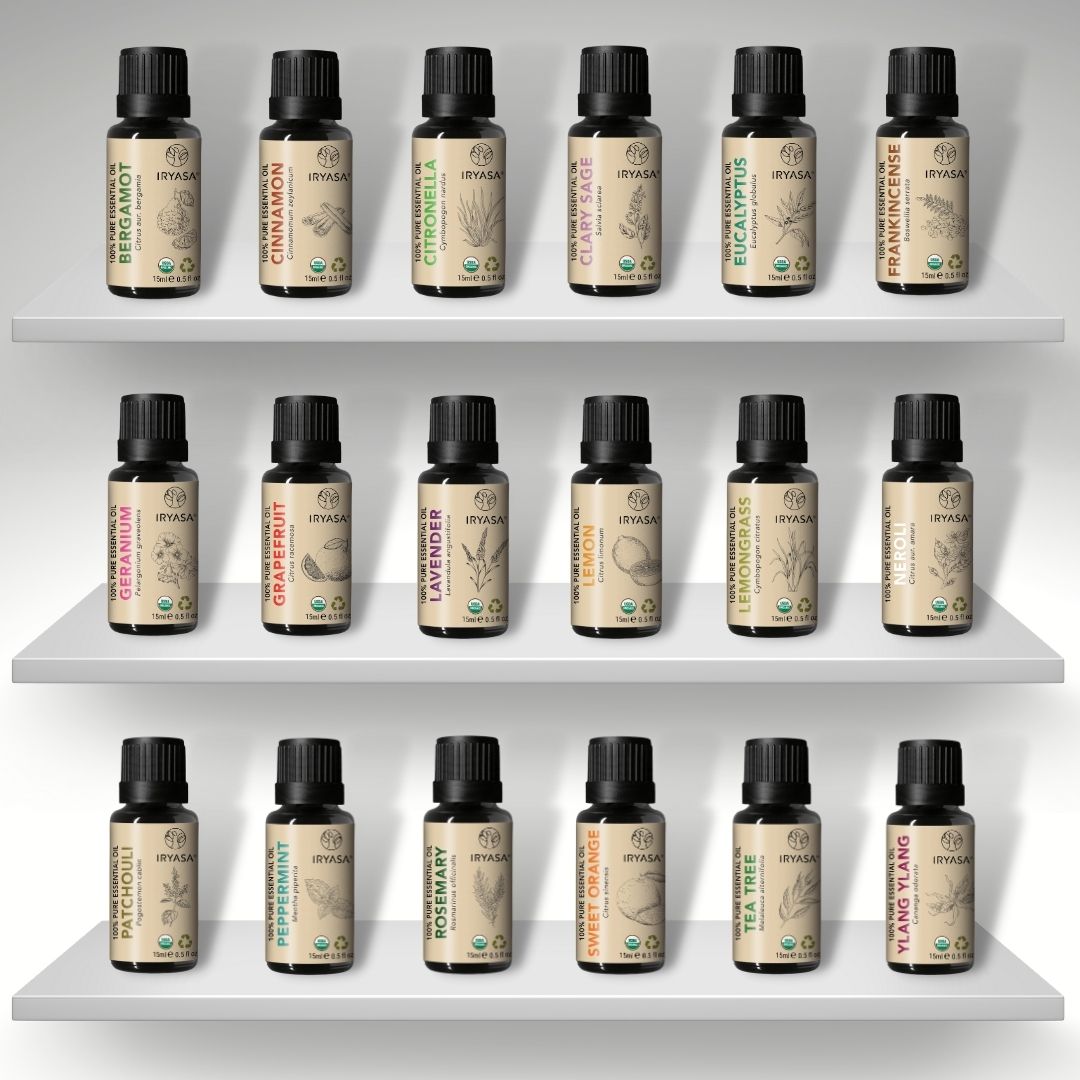 Organic Essential Oils
Bergamot, Cinnamon, Citronella, Clary Sage, Eucalyptus, Frankincense, Geranium, Grapefruit, Lavender, Lemon, Lemongrass, Neroli, Patchouli, Peppermint, Rosemary, Sweet Orange, Tea Tree and Ylang Ylang.
100% Pure and Therapeutic.
Use directly for aromatherapy or blend with our carrier oils for topical use.
Organic Skincare Oils
Fractionated Coconut, Grapeseed, Jojoba, Sweet Almond and Tamanu.
100% Pure and packed with omega fatty acids, multivitamins, minerals and antioxidants.
Use directly or blend with pure essential oil for topical application on scalp, hair, face and body.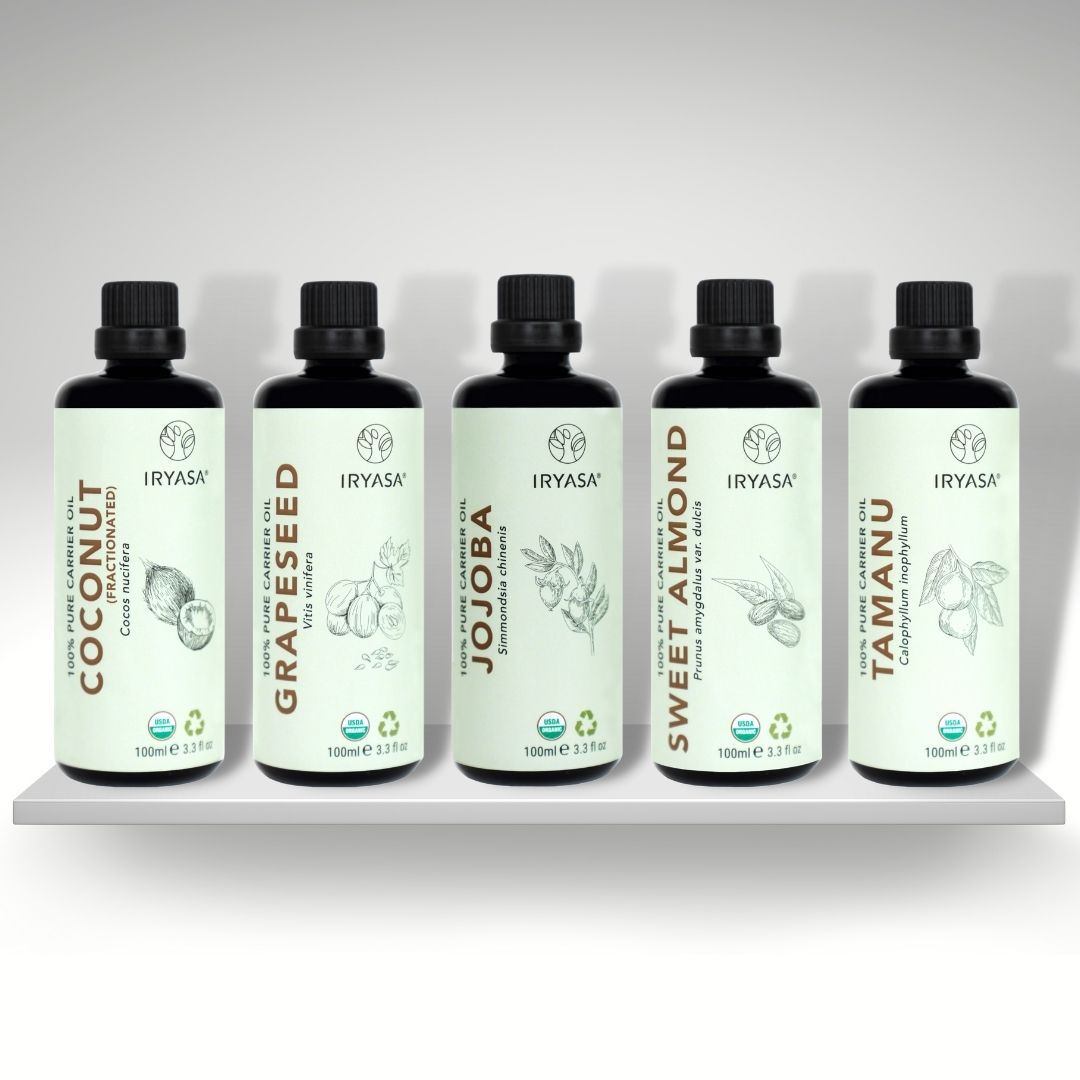 Build Your Own Box
If you're just getting started on aromatherapy journey or if you're looking for a quick try with our products, our 5ml collection is an excellent option. It's also a wonderful gift idea that can be customised for any occasion.
Experience the future of packaging today!
If you've ever wondered why certain smells can affect your moods and emotions, learn more about the science of smell and aromatherapy in this article.